Chickpea Fritter Puffs a la Fifteen Spatulas (with a bit of tinkering)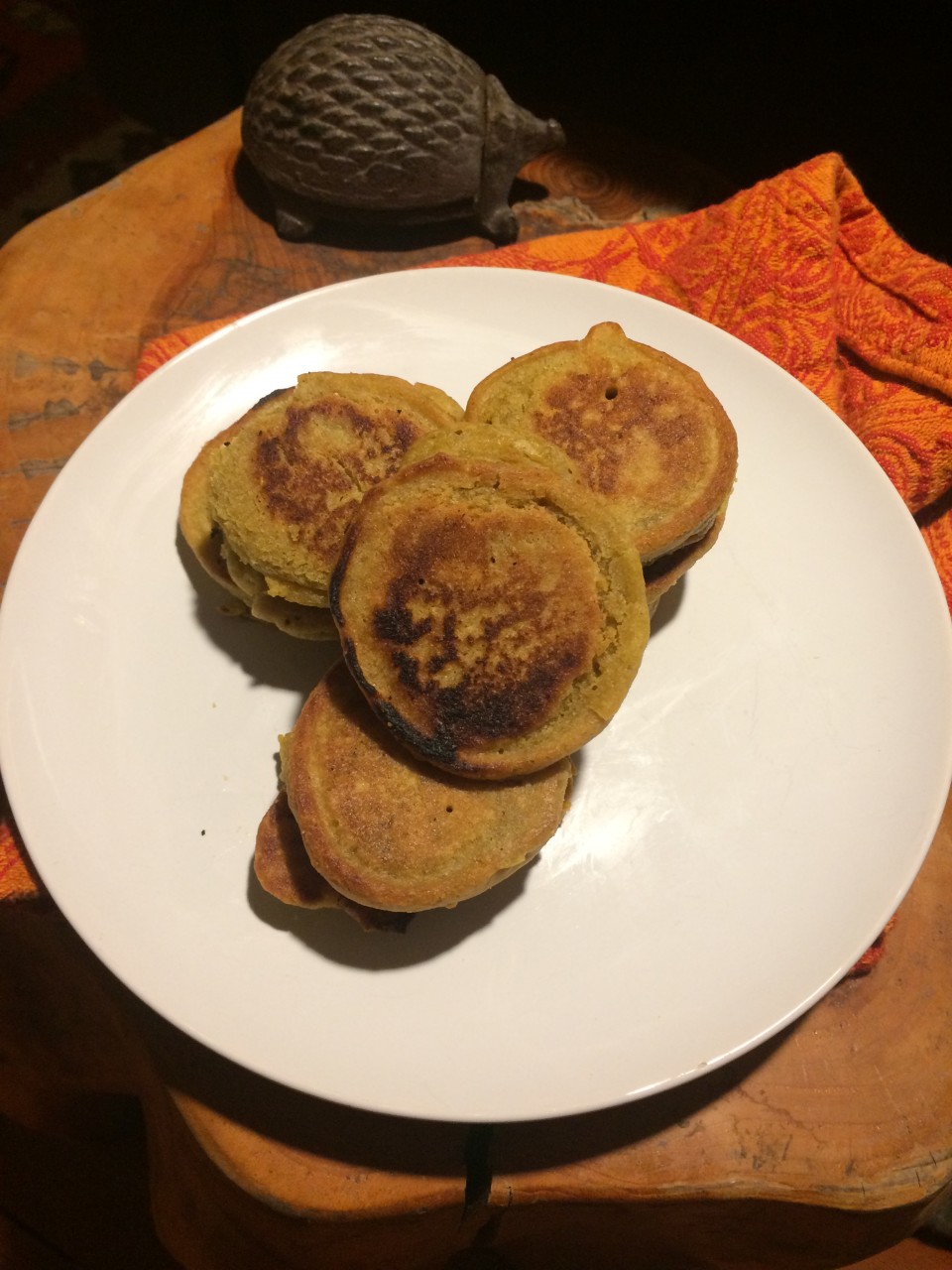 So I had this lonely little bag of chickpea flour (about 1 C) and I really try very hard not to waste food so I went looking for something to make. What I found was Joanne and her Fifteen Spatulas and a great little recipe for Chickpea Fritter Puffs. Thank you Joanne!
Because I am my mother's daughter, I frequently don't pay much attention to amounts in recipes so mine is adapted a fair bit (basically I doubled the seasonings). The batter was probably a little thinner than it should have been, I confess I didn't actually measure the chickpea flour, I just used what I had. BUT, these were really, really good. They'd be great served with cucumber raita to pair with the mild curry flavour and would make a good gluten free appetizer.
Ingredients
1

C

chickpea flour

1/s

tsp

salt

1/4

tsp

baking soda

1/2

tsp

cumin

2 tsps home made sazon (optional – I just happened to have some so I threw it in)

1/2

tsp

curry powder (I used Lalah's)


1/2

tsp

garlic powder

1/2

tsp

onion powder

2

tsp

lemon juice

1/2

cup

hot water

about 1/4 cup olive oil

for frying
Method
Whisk chickpea flour and all the seasonings together until well combined.
Mix the lemon juice and water, and stir into the dry ingredients to combine. Let the mixture rest for 10 minutes.
Heat up a frying pan on medium high and add enough olive oil to coat the bottom of the pan.
Portion out small mounds of the chickpea mixture (about 1 Tbsp) into the hot oil, then coat a spatula with oil and lightly press the tops to make little patties.
Cook for about 2 minutes on each side until they're golden brown, and they puff up.
Drain on paper towels and serve warm with sea salt or whatever sauce you like.
---
---