Pumpkin Chai Spice Muffins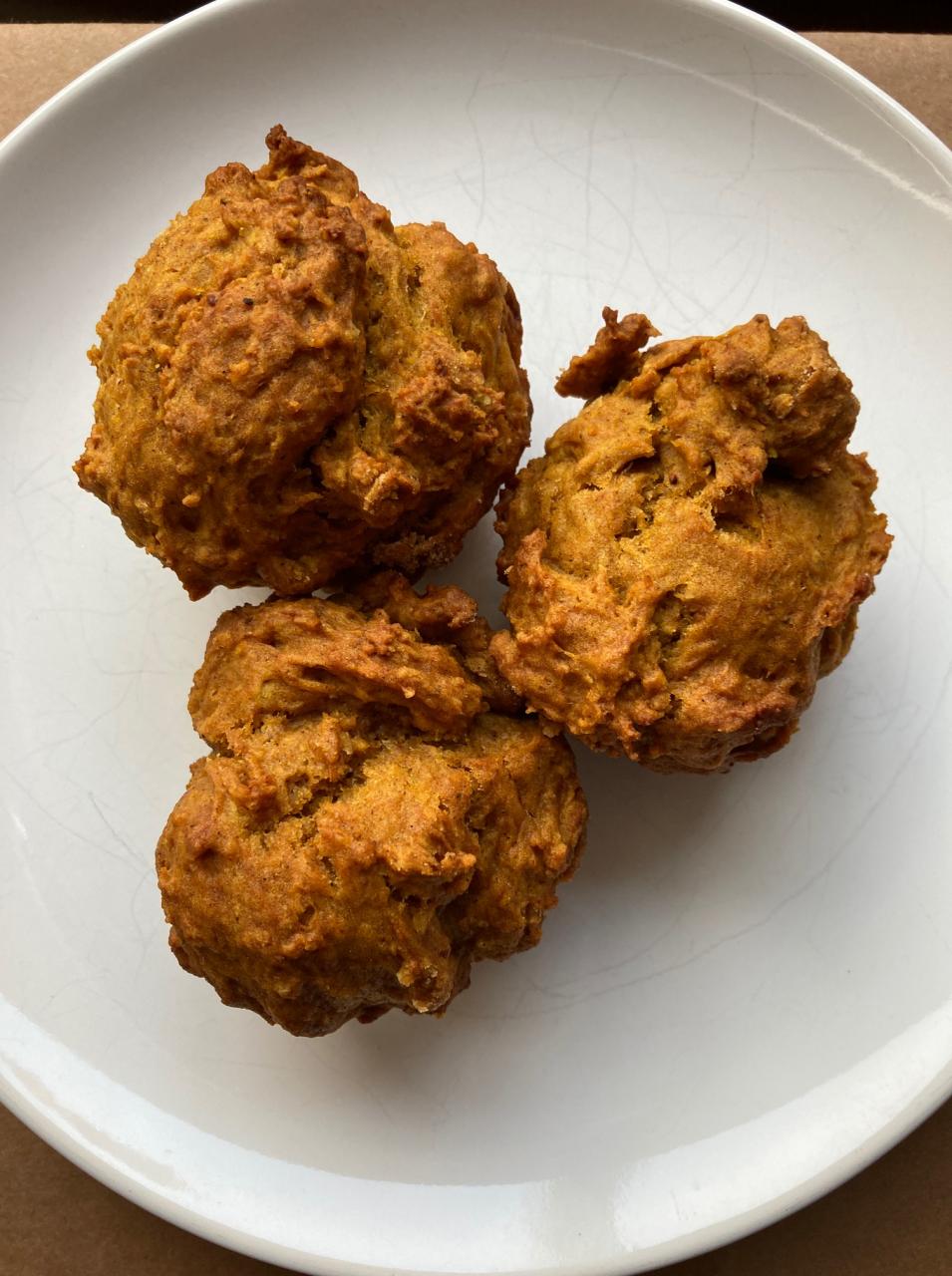 It's fall in British Columbia and pumpkin spice "this and that" is every where. These pumpkin chai spice muffins are not overly sweet and made with the chai spice mix courtesy of the Minimalist Baker's recipe here.
If you want to make these gluten free and vegan, swap the flour for your favourite gluten-free mix and replace the egg with any one of the following options: ground flax (1 tsp to 3 tsp water), psyllium husks (1 tsp to 3 tsp water), Bob's Red Mill egg replacer, or 1 Tbsp of apple sauce.
Ingredients
1 1/2 C flour
1 tsp baking powder
1 tsp baking soda
1/2 tsp sea salt
1 Tbsp chai spice mix
1/2 C raisins (optional)
1 egg
1/4 sugar
1/3 C vegetable oil
1 C canned pumpkin (plain)
Method
Preheat oven to 400F.
Combine the dry ingredients in a large mixing bowl.
Beat the egg until frothy.
Whisk in the sugar, oil, and pumpin.
Make a well in the dry ingredients and pour in the wet.
Stir to moisten (don't over mix (I did a bit when I made these, the batter will be lumpy, that's ok).
Divide batter evenly among 12 lined muffin cups.
Bake 20-25 minutes.
Remove from oven and let cool for 5 minutes before removing the muffins from the pan.
Serve or cool completely, bag and freeze. They are not super sweet, which is nice.
---
---