Gluten-free, Egg-free, Easter Morning Glory Muffins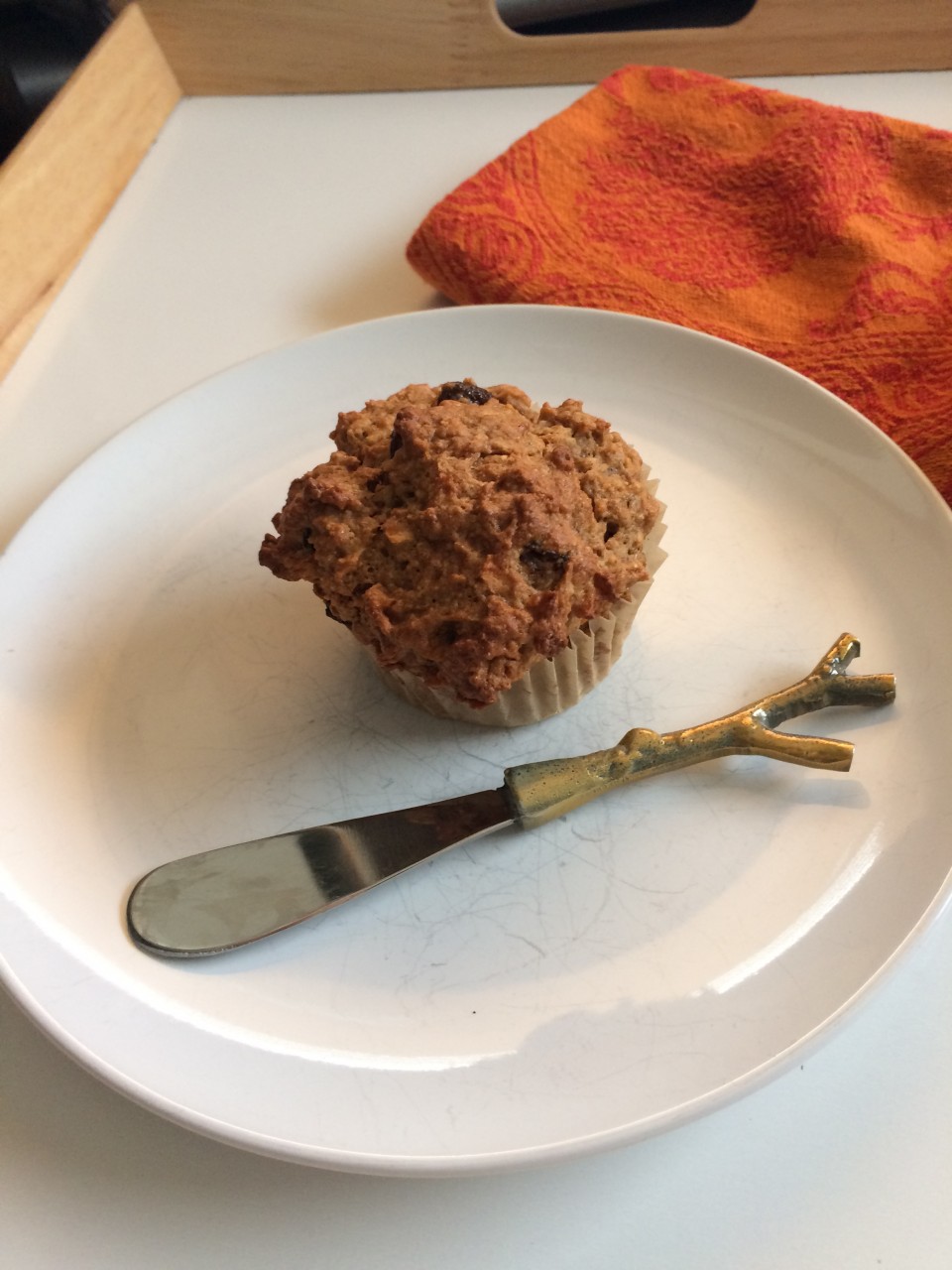 This recipe is a slight adaptation of Nicole's recipe from Gluten-free on a Shoe String's awesome Gluten-free Morning Glory Muffin recipe. If you are looking for a great source of tasty gluten-free recipes…her site is one of the best I've seen. Thank you Nicole for being so amazing and sharing the perfect results of all your trial and error sessions. Your efforts are hugely appreciated (and enjoyed).
For this recipe I didn't have any coconut (could have sworn I had some…) so I just used coconut oil as the neutral oil.
Ok, so these were not just good, they were great. I will make these again for sure.
Ingredients
1 1/2 C gluten-free flour (I used Bob's Red Mill All Purpose Gluten-free Flour)
3/4 tsp xanthan gum
2/3 cup gluten-free oat flour (I just used my coffee grinder to grind up whole gluten-free oats)
1 tsp baking soda
1/2 tsp baking powder
1/2 tsp kosher salt
2 tsps ground cinnamon
1 C brown sugar
2 C shredded carrots
1 C peeled, cored & shredded apple (I used a Spartan apple)
1/2 C raisins
5 tablespoons coconut oil (melted and cooled)
7 1/2 tsp golden flax seed ground up to a fine powder and whisked with 9 Tbsps warm water (or 3 eggs at room temp whisked)
1 tsp vanilla
2/3 C sour cream, at room temperature
Method
Preheat oven to 325F
Line a 12-cup muffin tin with baking parchment muffin liners
In a large bowl, mix flour, xanthan gum, oat flour, baking soda, baking powder, salt and cinnamon, and whisk to combine well.
Add the brown sugar, and mix, breaking up any lumps in the brown sugar.
Add the shredded carrots, shredded apple, and raisins  mix to combine.
In a separate small bowl, whisk oil, flax eggs, vanilla, and sour cream together.
Create a well in the center of the large bowl of dry ingredients, add the wet ingredients, and mix to combine. The muffin batter will be thick.
Divide the muffin batter evenly among the 12-cups (you will need to heap it up a bit).
Bake in the center of the preheated oven and bake, rotating once, until the muffins are lightly golden brown and a toothpick inserted into the center comes out clean (I found this took about 32 minutes). I may try these in a hotter oven (i.e., 350F) next time. I'm also thinking of substituting orange juice the sour cream, but that's another adventure.
Remove the oven and allow to cool in the tin for at least 5 minutes before transferring to a wire rack to cool completely.
Makes 12 large muffins.
---
---