Peanut Butter Chocolate No-bake Doom (aka Fudge)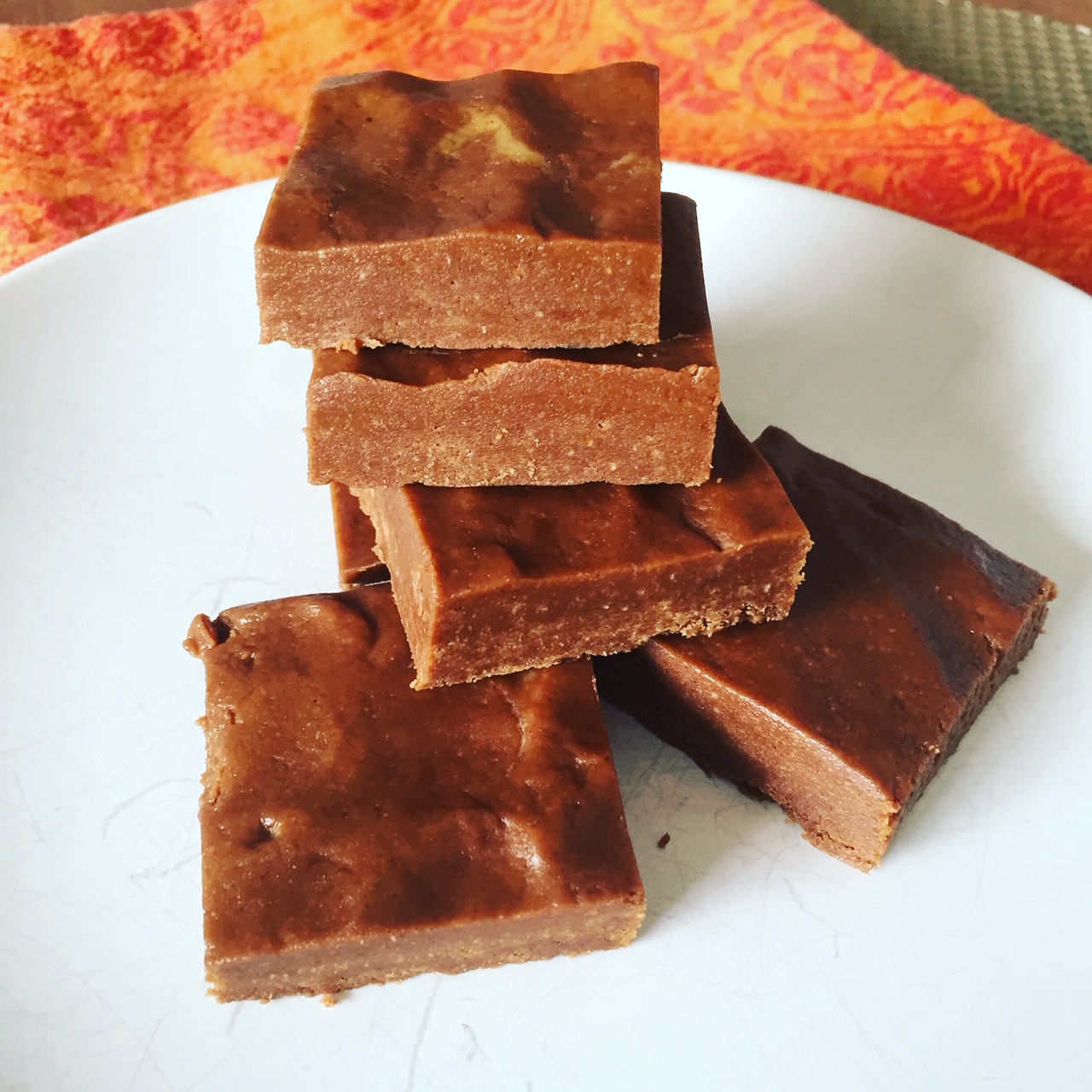 Peanut butter chocolate no-bake doom (I mean fudge) started out as a search for an Eatmore bar recipe I could make with what I had on hand. Alas, I did not have golden corn syrup so than I wondered what would happen if I just adjusted the recipe for No-Bake Peanut Butter Bites, and this was the result. Next time I think I'll add some roasted peanuts, oats, and maybe some unsweetened coconut to see if I can replicate the Eatmore vibe. For now, this will do and it's very, very good, meaning you will are doomed if you try to eat just one.
Ingredients
1 1/2 cups natural peanut butter (I used salted)
1/3 cup honey
1 tsp vanilla
1 cup chocolate chips
6 Tbsp coconut flour (more more to get the right texture, but add only 1 additional Tbsp at a time because coconut flour absorbs liquid like crazy)
Method
Line an 8×8 inch pan with baker's parchment.
Melt the peanut butter and honey together in a small pot over medium heat.
Stir in the vanilla.
Turn off the heat and stir in the chocolate chips until they are melted.
Add the coconut flour 2 Tbsp at a time and mix well.
Place the mixture into the prepared pan and press flat.
Pop in the freezer for an hour before cutting into squares or cubes. I went with cubes in the end because this stuff is deadly good and you will want to eat more than one.
---
---