Gochujang-ish Sauce for Tofu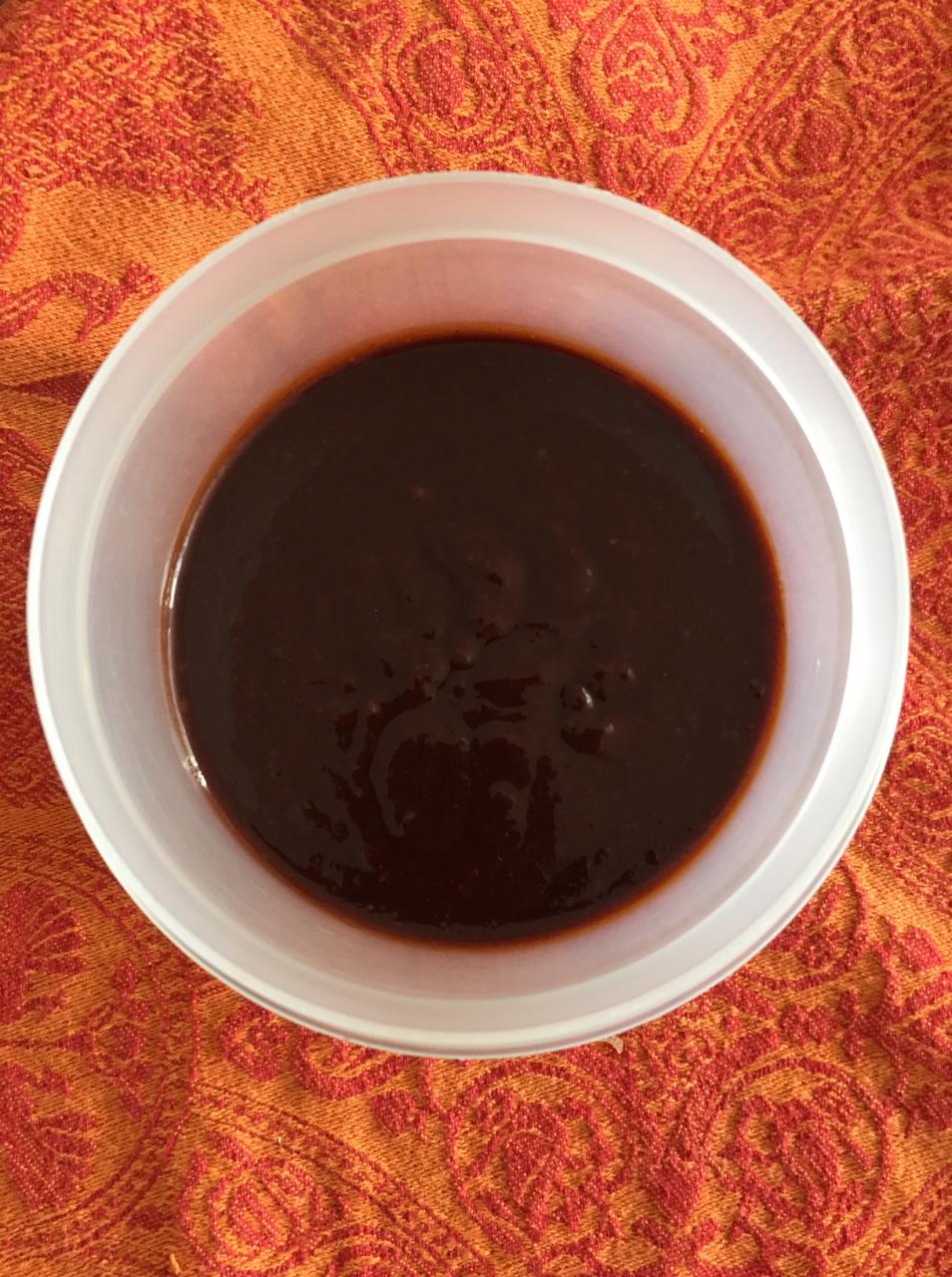 Using the Homemade Gochujang recipe from Pepperscale.com I made up a sweet and spicy sauce for a pressed tofu bake with broccoli. I love Korean food. I need to make it more often!
Ingredients
1 cup water
1 1/4 cup brown sugar
1 cup miso (I used Amano's Shiro Miso)
3 Tbsp Chipotle chili powder
2 Tbsp Chili powder
2 Tbsp Paprika
1 heaping tsp Cayenne pepper
1 Tbsp salt
1 tsp sake
1 tsp rice vinegar
Instructions
In a medium sized pot heat the water over medium heat.
Add the brown sugar and whisk until it dissolves.
Add the miso and continue whisking until smooth and slightly thickened.
Add all the ground spices and continue to whisk until the sauce has thickened and starts to bubble.
Turn off the heat, leave on the burner and let the mixture cool to slightly warmer than room temperature.
Add the rice vinegar, salt, and sake and stir to combine. This step stops the fermentation process, so don't skip it.
Remove the sauce from the heat and cool completely.
Store in sealed container in the fridge.
Use as need in marinades for tofu like this Tofu bake. Just replace the Miso and Sriracha with the Gochujang (ish).
---
---