Gluten-free Vegan Banana Bread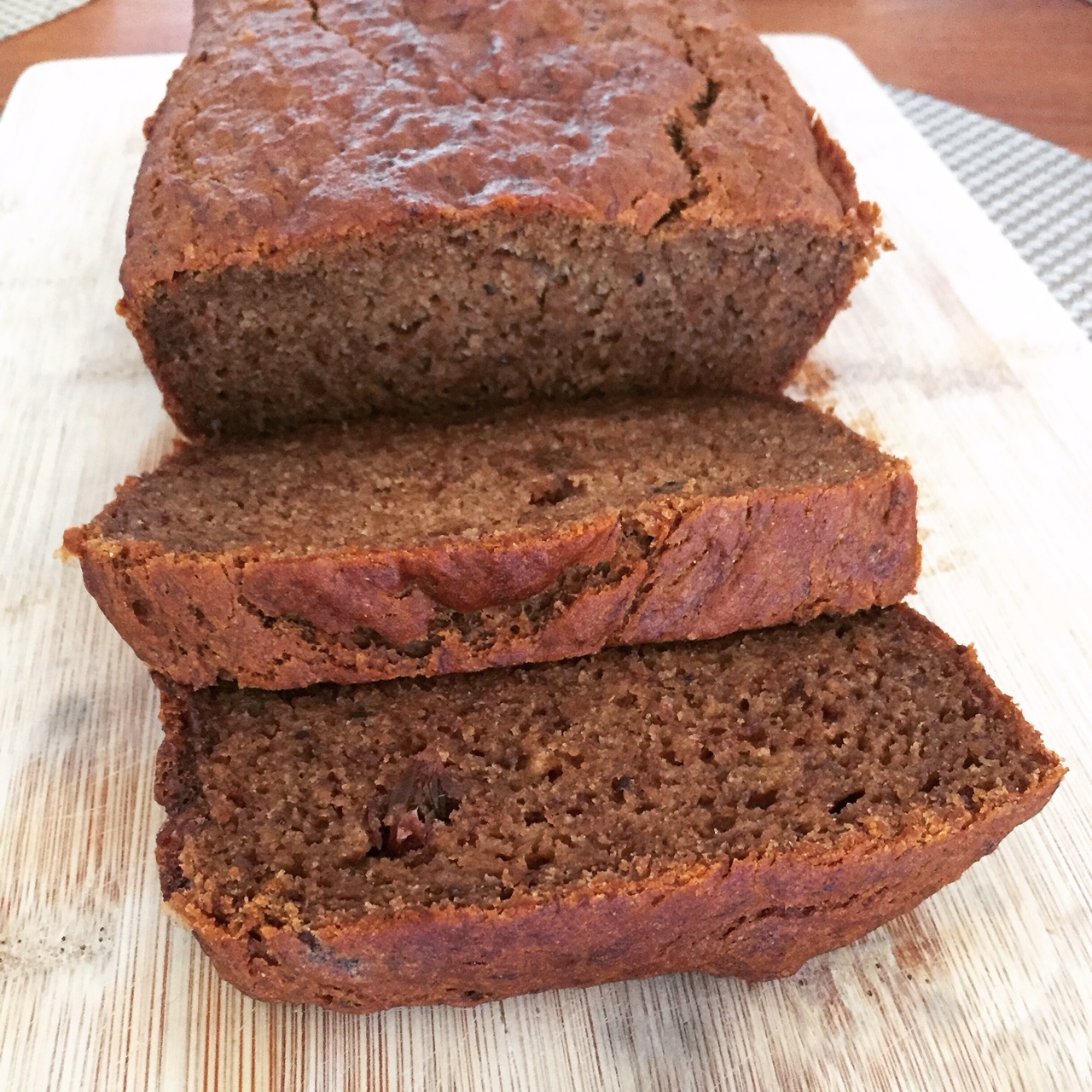 This sh*t is bananas. B.A.N.A.N.A.S. and actually a very good recipe. I have a favourite one-bowl banana bread recipe that is not gluten free (or vegan) but there was really no reason it could not be, so…I converted it and this is the result.
This banana bread is moist and delicious. It can be made with or without the cranberry sauce (I just happened to have some). If you like walnuts or blueberries in your banana bread go ahead and add 1/2 C.
Ingredients
2-3 large bananas, peeled and mashed
1/3 C left over cranberry sauce (optional)
1/3 C melted coconut oil
1 egg (if you don't have eggs or don't eat them use Bob's Red Mill Egg Replacer or whisk 1 Tbsp ground flax seed with 3 Tbsps cold water)
1 tsp vanilla
1/2 C coconut sugar
1 tsp baking soda
1/2 tsp sea salt
1 1/2 tsp cinnamon (optional)
1 1/2 C gluten-free flour (I used Bob's Red Mill baking mix but you could use your favourite brand)
Method
Preheat the oven to 350F.
In a Kitchen Aid with paddle attachment, or a regular old mixing bowl, incorporate the ingredients in the order listed.
Pour the batter into a 4×8 baking pan lined with lightly greased parchment paper.
Bake for 50 minutes or until a skewer comes out clean when you poke it in the middle.
Allow to cool 5-10 minutes and remove from pan and place on rack to cool completely. Freezes well.
---
---