German Red Cabbage and Apple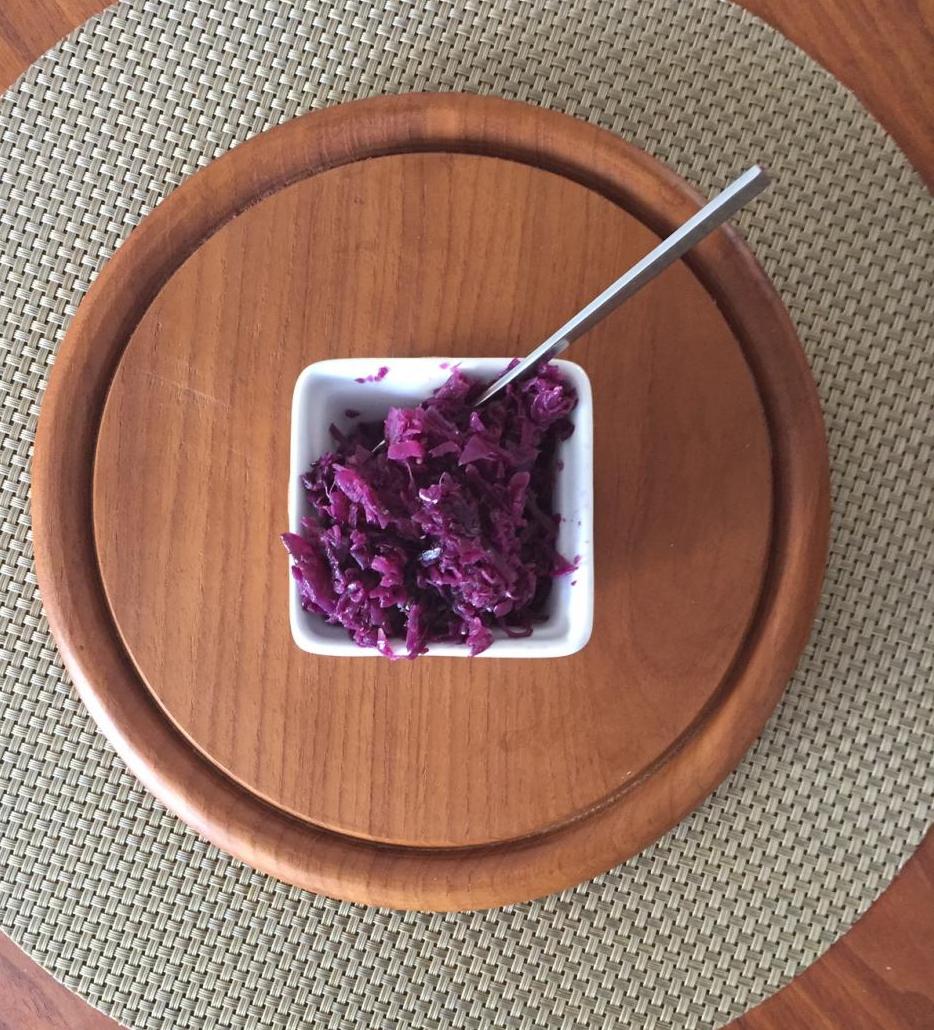 I love red cabbage and it's good for you! Tangy and sweet, this German red cabbage and apple recipe makes a satisfying side dish that goes well with meats or a vegetarian rice bowl.
I based the recipe on German Red Cabbage recipe from A Taste of Home but opted to go with a suggestion in the comments to use brown sugar and apple cider vinegar. I also upped the onion and changed the black pepper for white pepper.
Ingredients
1 Tbsp olive oil
2 small yellow onions, halved and sliced
1 medium apple, sliced
1 medium head red cabbage, shredded (a food processor makes this a quick job)
1/3 cup brown sugar
1/3 cup apple cider vinegar
3/4 teaspoon salt, optional
1/4 teaspoon white pepper
Directions
Add the oil to a large pot, add onion and apple and cook, stirring occasionally, over medium heat until onion is tender.
Add remaining ingredients, give it a good stir, cover, and cook until the cabbage is tender, about 1 hour, stirring occasionally.
Serve warm or cold.
---
---