Chocolate Pecan Energy Balls – Vegan and Gluten-free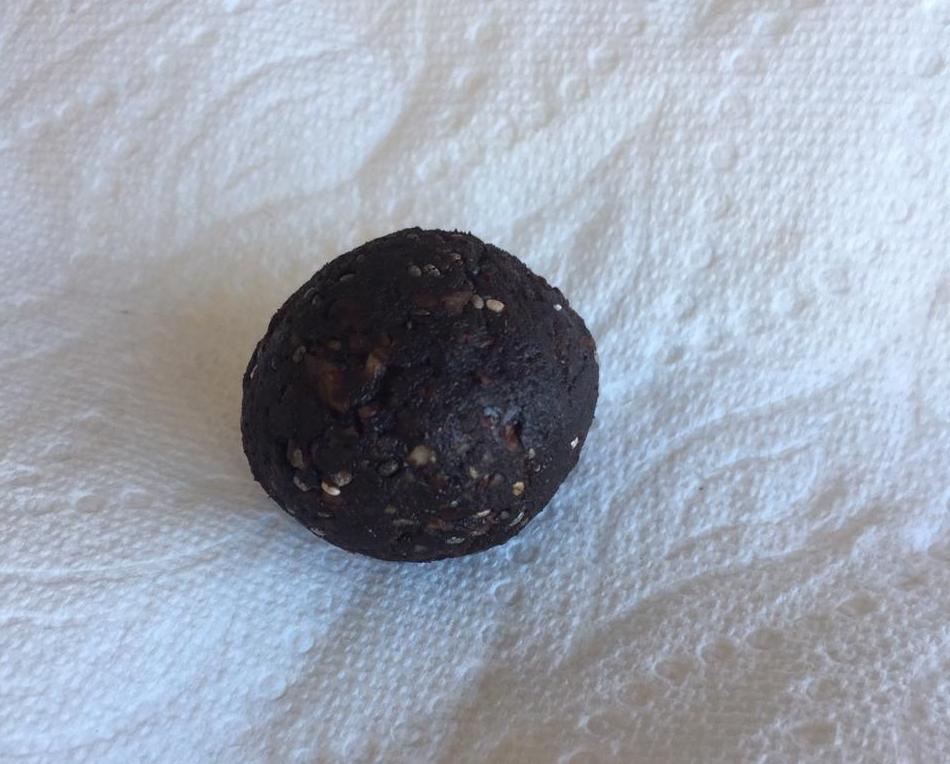 This Chocolate Pecan Energy Balls recipe is based on Choosing Chia's Chocolate Energy Ball recipe (thanks again Jess!). I'm not crazy about walnuts so I used pecans and sayer dates instead of medjool dates (it's what I had). I also added a teaspoon of vanilla because I like the chocolate and vanilla combo. I can see this being good with a tsp of cinnamon and half a tsp of chili powder for a Mexican chocolate flare.
Ingredients
1 1/4 cups pitted sayer dates, soaked in very hot water for five minutes
1 cup toasted pecans
1/4 cup cocoa powder
1 tbsp chia seeds
pinch of salt
1 tsp vanilla
Instructions
Place all the ingredients in a food processor and process until smooth.
Scoop out a Tbsp of dough and roll into calls (makes about 15).
Store in an airtight container in the fridge.
---
---