Carrot Cake Energy Balls – Vegan and Gluten-free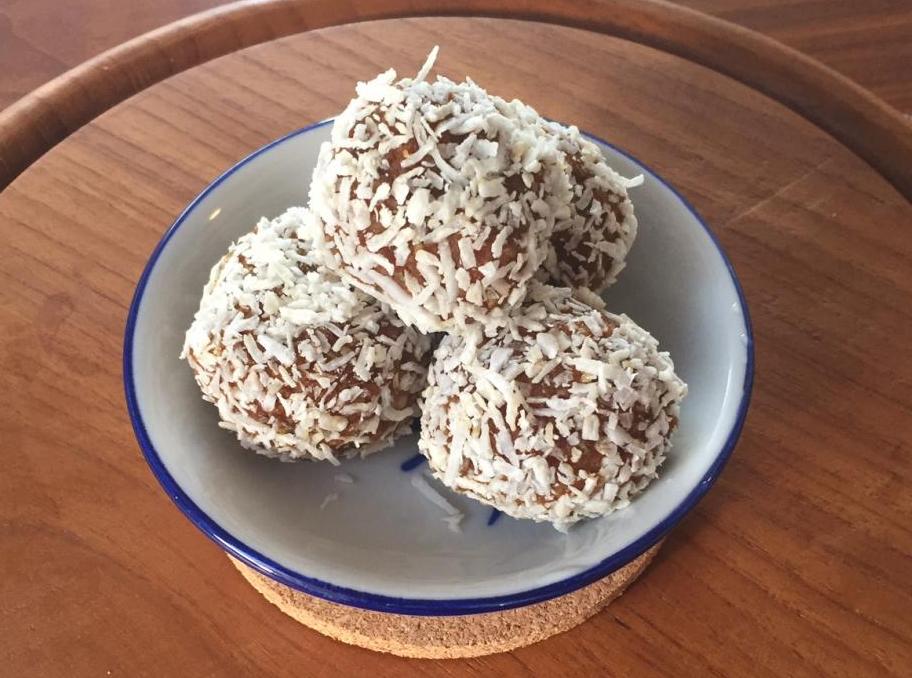 A big shout out to Jess at Choosing Chia for this stellar and super easy Carrot Cake Energy Balls recipe. I used sayer dates (soaked for five minutes in hot water) insted of medjool dates and substituted toasted almonds for the walnuts. They really do taste like little bites of carrot cake, really, really yummy and healthy carrot cake. I stumbled on Jess when the folks at The Good Trade profiled her. Don't know The Good Trade? Take a look, they are all about sustainable living.
Ingredients
1 1/2 cups pitted sayer dates, soaked in very hot water for 5 minutes
1/2 cup shredded carrots
3/4 cup toasted almonds slivers
1 tbsp black organic chia seeds
1/3 cup shredded unsweetened coconut
1 tsp cinnamon
1/4 tsp nutmeg
pinch of salt
1 tsp vanilla extract
extra 1/2 cup shredded coconut for rolling
Instructions
Add all the ingredients to a food processor and pulse until well combined (it will look like a paste).
Scoop out a tablespoon of dough and roll into balls, it helps if your hands are wet.
Roll each ball into the extra shredded coconut (or you could do crushed nuts) to coat.
Place in the fridge to firm up for at least one hour.
Store in the fridge.
Not sure about whether these freeze well or not. Can't see why they wouldn't.
---
---