Roasted Sweet Potato with Carrots and Shallots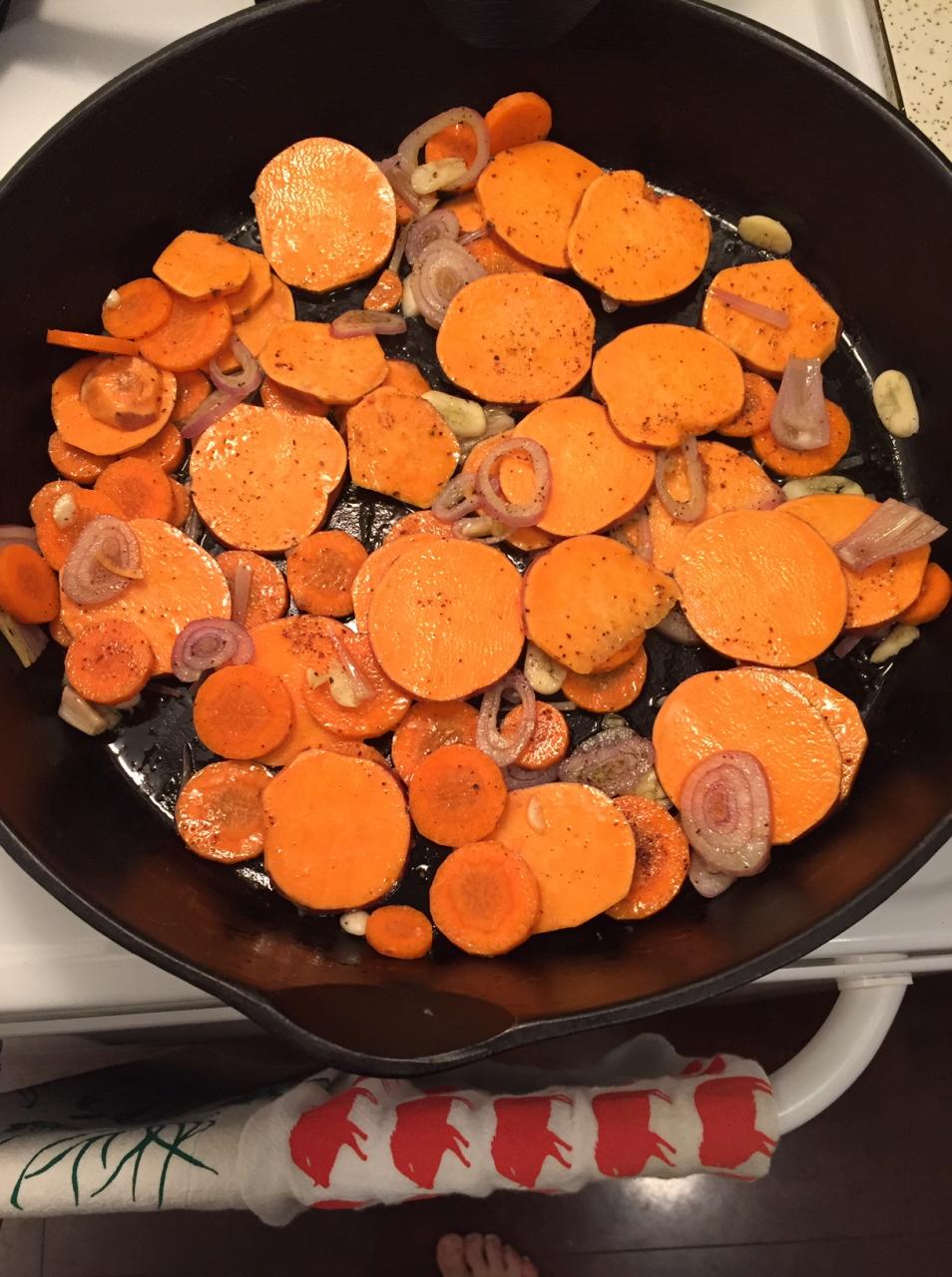 Sometimes you just have to cook up what's in the fridge before you can justify a big grocery shop. In my veggie drawer I had a lonely sweet potato, some carrots and a couple of shallots left over from I don't remember what. I need to eat more vegetables so there you have it, dinner. Plus, leftover roasted veg is great in an omelette or thrown into a soup base.
Ingredients
2 Tbsp olive oil
1 large sweet potato, unpeeled and sliced in rounds
1 large carrot, peeled and sliced in rounds
1 shallot, sliced any old way
3 cloves garlic, sliced
Pinch of sumac
Salt and pepper to taste
Method
Preheat the oven to 350 F degrees.
Pour the oil into a large, cold, oven proof saute pan.
Turn the heat to medium and toss in the shallots and garlic.
When the shallots and garlic start to give off their aroma, toss in the sweet potato and carrots.
Give that a good stir to make sure all the veggies are coated with oil.
Add the seasonings.
Pop the saute pan in the oven and bake for 30-45 minutes. Check at 30 minutes and give the veg a toss.
Serves 2 as a side dish.
---
---