Homemade Nutella and Homemade Peanut Butter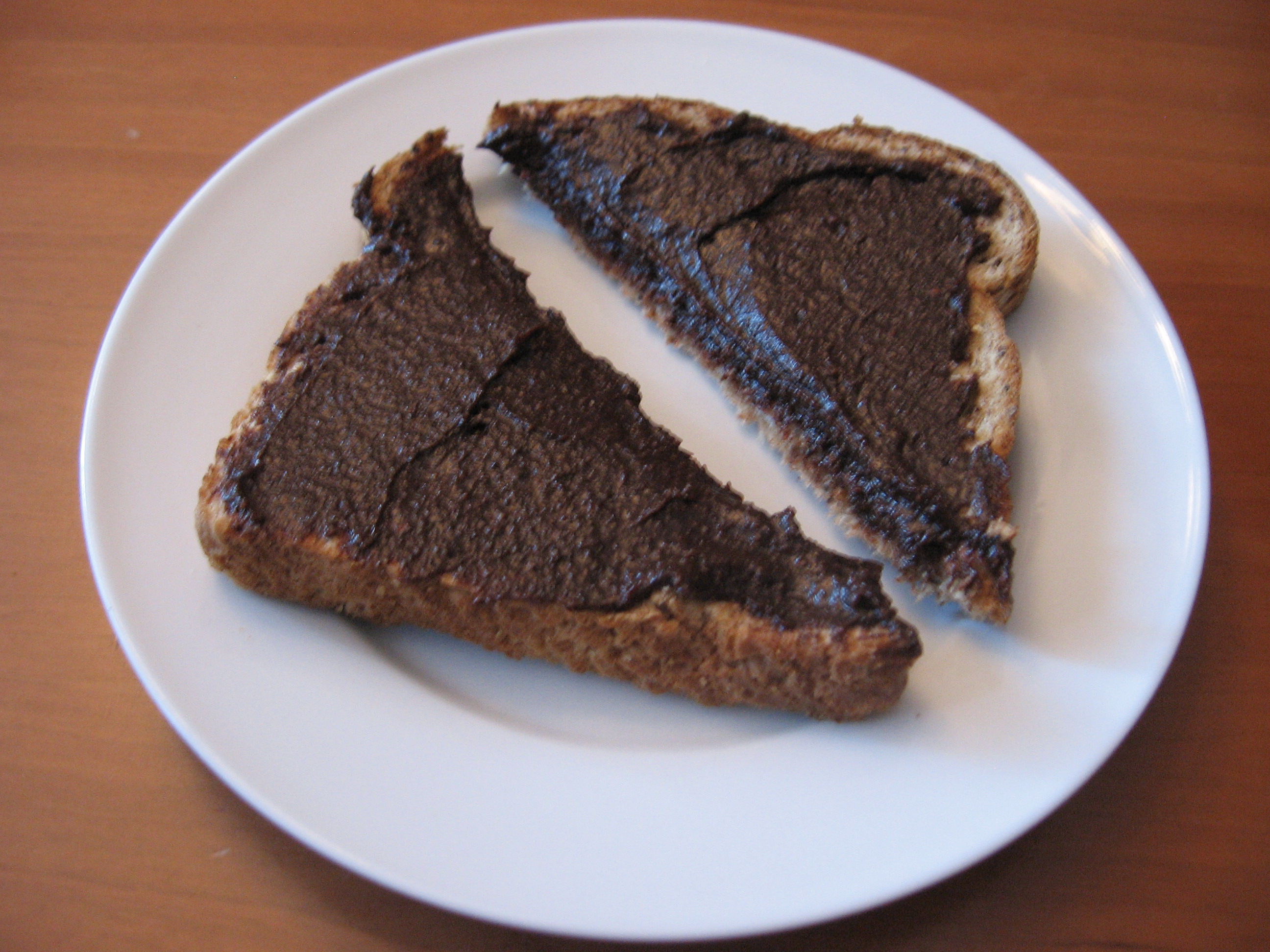 Nutella (aka chocolate hazlenut spread) is a big hit at my house. We all love it but I don't love some of the ingredients so I went looking for a homemade alternative. I ended up settling on a combination of Elsie + Emma's A Beautiful Mess recipe and The Splendid Table's version.
Thanks also to Elsie and Emma who reminded me that making peanut butter is as simple as throwing dry roasted peanut into the food processor, whizzing until it becomes peanut butter (5-6 minutes) and adding some salt at the end. Yes folks, it really is that easy and the results are better and fresher than store bought peanut butter.
Nutella
1 1/2 c. hazelnuts
3 Tbsp icing sugar
5-6 Tbsp cocoa powder (I just used no name but lots of recipes recommended Dutch Process)
1/4 c. pure maple syrup (don't use the fake stuff)
1/4 c. vegetable oil
4 Tbsp coconut milk
1/2 tsp vanilla
1/2 tsp salt
If you can find skinless hazelnuts (aka filberts) great but if not, don't despair…you can easily skin them as part of the toasting process. Preheat the oven to 350°F. Spread the nuts in a single layer on a cookie sheet and toast them for 12 minutes. Pour the nuts onto a clean kitchen towel, wrap them up and roll them around in the towel on a flat surface to remove the skins. Don't worry if you can't get all the skins off. Let them cool.
Put the nuts into a food processor and blend about 5 minutes until they begin to get creamy. Add  the other ingredients and blend until well combined. The spread is quite thick and has more texture than regular Nutella but it's pretty tasty and doesn't have all the crap in it. Put the spread into an air tight container.
---
---