Bone Broth – Winter is Coming, Fire up the Slow Cooker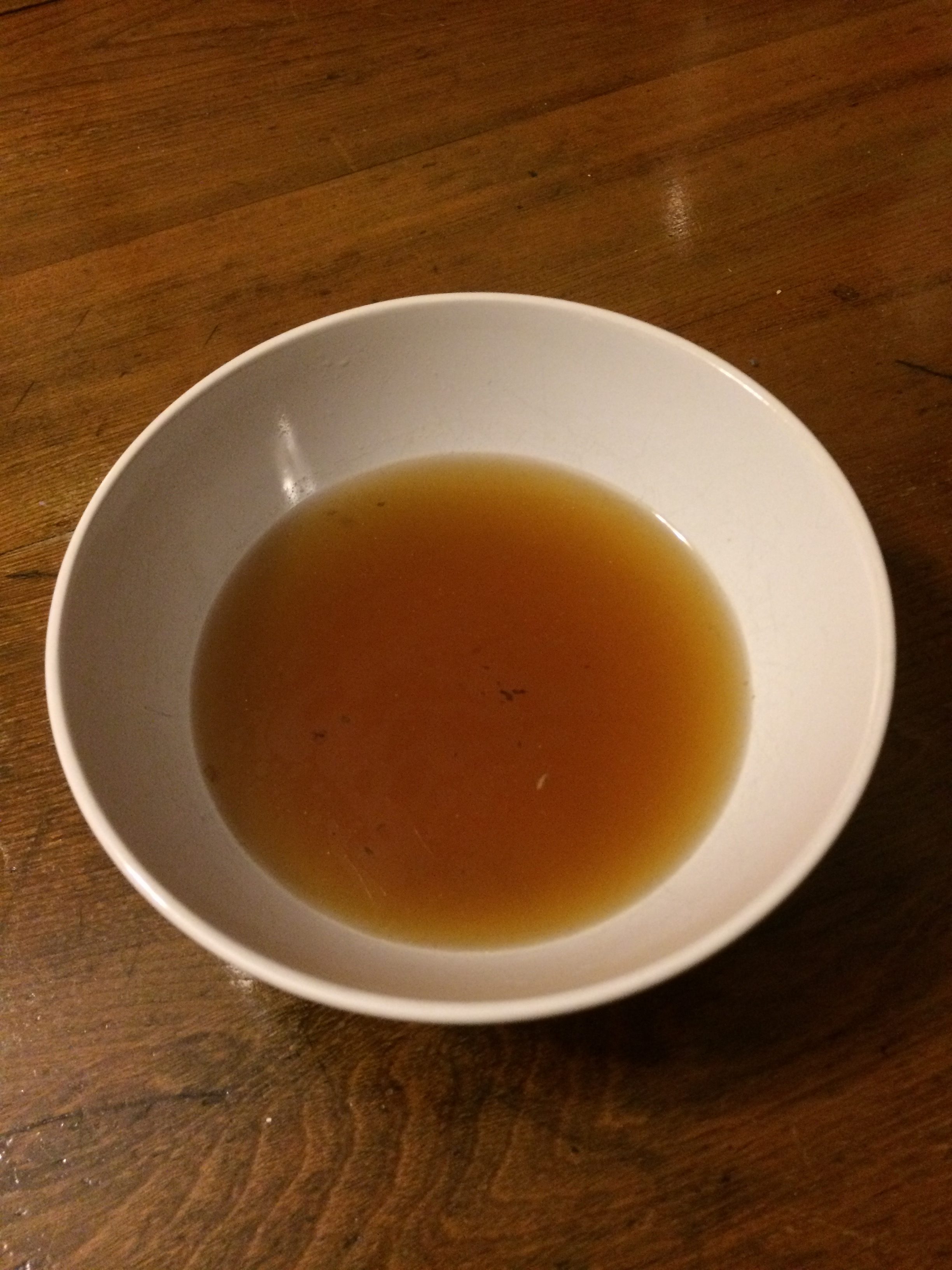 This recipe is based on something billed as "Better Than Botox Bone Broth."
I made this before I read these tips from Bon Appetit.
Ingredients
3.5 lbs of chicken or beef bones (I used beef marrow bones for the beef version and chicken carcass + feet for the chicken version*)
2 stalks celery with leaves, washed and rough chopped
1 large onion, take the ends off but leave the skin on and rough chop
1 shallot, take the ends off but leave skin on and rough chop
6 cloves garlic, smashed (skin on)
1 tbsp pepper balls (any kind)
2 bay leaf
1 tbsp rock salt or sea salt
2 tbsp apple cider vinegar
1 whole clove
2 whole allspice balls
water to cover
Method
Follow the tips from Bon Appetit (link above) i.e., boil, bake, then slow cook. The first time I didn't, the result was an edible but kind of "meh" beef broth. The second time I did (used chicken bones) and the broth was lovely.
Put bones in crock pot, add veg, seasonings, vinegar and add enough water to cover the whole works.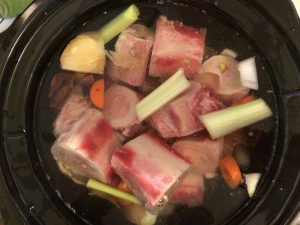 Cook on low for 18-72 hours.
Strain, refrigerate, and remove the layer of fat that will rise to the top.
Use in whatever soup recipe you are making or just heat up and drink as is.
*Chicken feet are a bit labour intensive for me…you have to lop off the claws after boiling them which is pretty icky.
Bottomline: Going forward I will just make stock the way I usually do which is to pick the meat off the bones of my slow cooker roast chicken recipe, returning the bones to the slow cooker, covering with water and adding an allspice ball, a bay leaf, 6 smashed garlic cloves  and a tsp of sea salt. Slow cook for 6-8 hours and you're done.
Save
Save
Save
Save
Save
Save
Save
Save
Save
Save
---
---