Tom Kha Gai in the Slow Cooker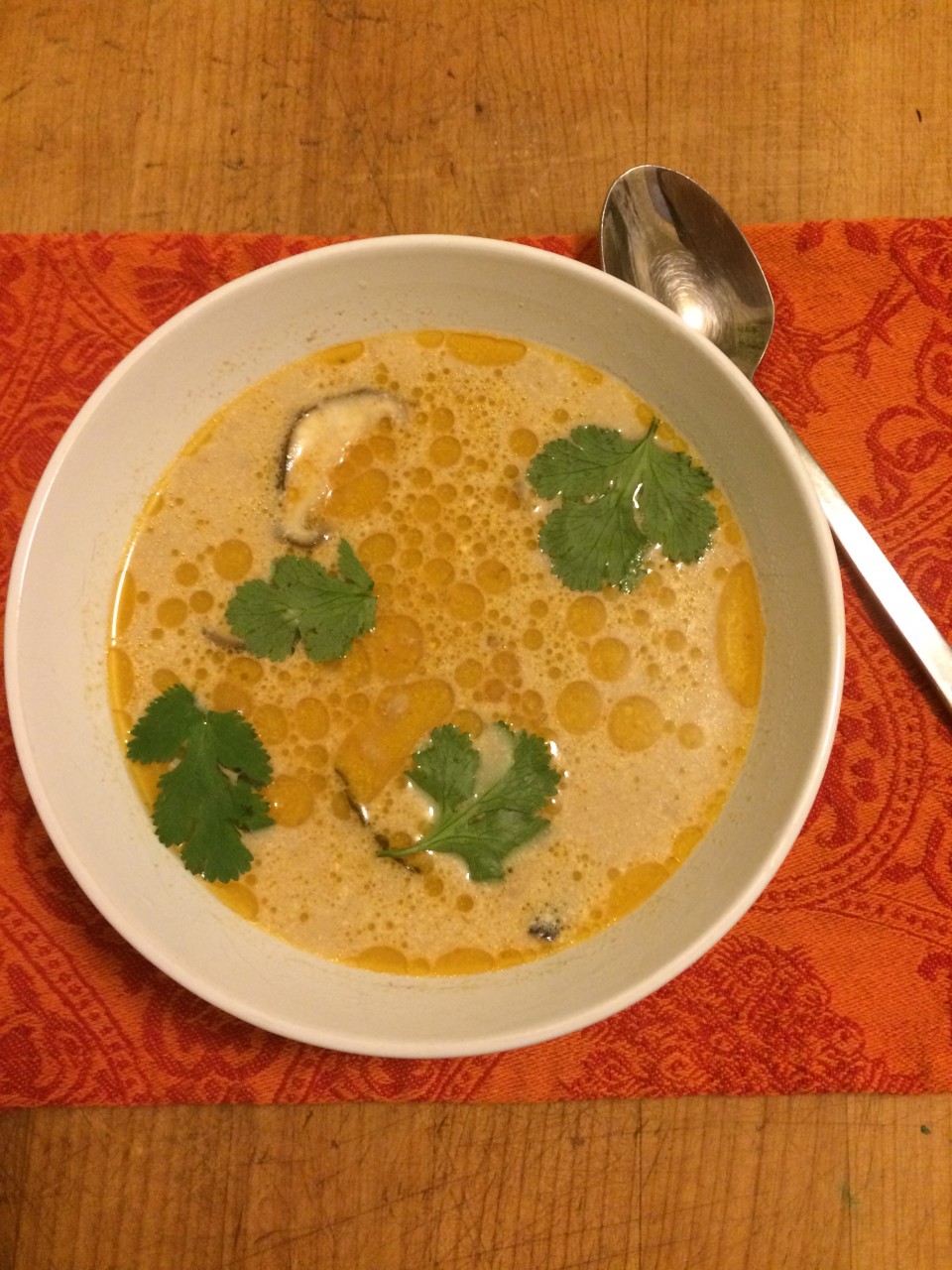 I had chicken legs to use up and I wanted to make two dishes so I used the chicken thighs to make Tom Kah Gai in the slow cooker. I borrowed most of the recipe from this great Slow Cooker Tom Kha Gai recipe from Love & Olive Oil (you guys are amazing) but I ad libbed a bit because I couldn't find fresh galangal and I got lazy (surprise, surprise). The result was really very good. How do I know? Well, I tried a spoonful when I got home from an evening out…and ended up eating a whole bowl.
Ingredients
8 skinless chicken thighs
3 C chicken broth (I just used McCormack's bullion cubes)
2 cans coconut milk
2 lemongrass stalks, trimmed, peeled and cut diagonally into 1″ pieces
1/2 red onion, cut in quarters
1 1-inch pieces ginger root, peeled
2 Tbsp Thai red curry paste (I used de Siam which I found at Market Meats – thanks guys, ever helpful). I couldn't find galangal at any of the three grocery stores I went to so I substituted this paste which had both galangal and red chillis and it worked just fine.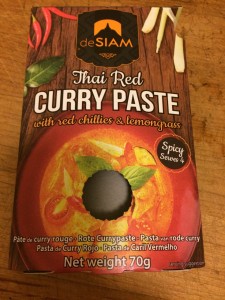 10 to 12 ounces mushrooms (I just used brown crimini), stems removed and cut in three.
8 kaffir lime leaves (I used dried and they worked fine)
1/4 C fish sauce
Juice of one lime juice
1 Tbsp brown sugar
Directions
Put chicken, chicken broth, coconut milk, lemongrass, red onion chunks, ginger root, mushrooms, Thai red chili paste and the kaffir lime leaves into your slow cooker.
Cover and cook on high for 3 hours or until chicken is cooked through.
Remove chicken to cool so you can take it off the bone.
Add fish sauce, lime juice, and brown sugar to taste.
Add back the chicken. Stir and garnish with fresh cilantro if you feel like it (I didn't bother).
I would serve this over rice (it happens to be what I always had for lunch at Urban Thai Bistro in Vancouver when my office was in Yaletown).
Serves 4-6.
---
---